Is Silk Hair Topper Your Perfect Weapon for Good Hair Days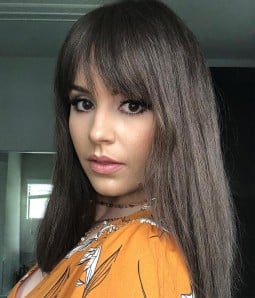 The base type of a hair topper is quite important in deciding its overall quality and appearance. In the alternative hair market, silk hair toppers have become very popular because they are the most natural-looking and unnoticeable solutions. Before making a decision, it's crucial to carefully consider the benefits and drawbacks of silk hair toppers. So that you may choose wisely, let's look at them in more detail.
Benefits of Silk Hair Toppers: Realistic, Natural, and Undetectable
The ability of silk hair toppers to resemble a natural scalp is one of its most notable advantages. The silk foundation produces a mysterious top that closely resembles the scalp and gives the appearance that the hair is emerging from it. This is accomplished by using a three-layer arrangement, with the second layer hiding the hair knots. As a consequence, there are no obvious knots and the base of the topper appears seamless and lifelike. Additionally, the base has no short hairs, dispelling worries that the product is defective or lacking something.
Women looking for a discrete and natural-looking hair augmentation solution now favor silk tops. They provide a seamless and realistic appearance and are the perfect choice for establishing a flawless mix with natural hair. It's important to note that silk hair toppers provide outstanding durability and lifespan. Silk hair toppers from UniWigs are made from premium human hair, guaranteeing a durable and lifelike solution. Silk hair toppers may maintain their stunning appearance and effortlessly merge with your natural hair with the right care and upkeep.
Challenges with Blending and Breathability with Silk Hair Toppers
Silk hair toppers are incredibly realistic, but they do have some drawbacks. One disadvantage is that they are less breathable than lace or monofilament tops. Silk hair toppers' three-layer construction might restrict ventilation and perhaps result in discomfort, especially in warm climates or during the summer. When selecting a silk hair topper, it's crucial to take the local environment into account as well as your own preferences for breathability.
A smooth mix with natural hair is another issue that some users of silk hair toppers could run into, especially if they have more hair in the front than the top. The silk base's several layers can make it challenging to achieve a faultless mix. It's critical to realize that this problem arises from the way silk hair toppers are made, not from a defect in the product itself.
Think about Your Options and Needs for Hair Toppers
It's important to recognize that not everyone will find a silk hair topper to be the finest choice. A reputable provider of hair systems, UniWigs provides a range of premium silk hair toppers produced from top-notch human hair at affordable prices. It's crucial to consider your particular needs, interests, and circumstances before making a purchase.
A silk hair topper might not be your best option if breathability is important to you or if you live in a warm region. In these circumstances, it might be more suited to investigate base materials with higher ventilation, such as lace or monofilament. When choosing a silk hair topper, it's crucial to consider your lifestyle and personal tastes. A silk hair topper can be a great choice if you seek a smooth, scalp-like appearance and are ready to give up breathability.
Silk hair toppers must be properly maintained and cared for in order to last a long time and function at their best. It's crucial to keep regular cleaning, conditioning, and styling with tools made exclusively for hair toppers. The topper will last longer and retain its quality if you wash, dry, and store it according to the manufacturer's instructions.
To choose the right size, color, and length for your needs when buying a silk hair topper, it is advised to speak with a professional or ask the provider for advice. With a large assortment of silk hair toppers available in different lengths, hues, and base sizes, UniWigs can satisfy every customer's preferences and needs. Your search for the ideal silk hair topper that complements your natural hair color and preferred style can be made easier by their expert customer service staff.
Silk hair toppers provide a discrete and useful option for anyone looking for hair enhancers that look natural. Although they might have issues with ventilation and mixing, many people prefer them because of their seamless appearance and longevity. When selecting a silk hair topper from UniWigs' assortment of high-end alternatives, you may make an informed choice by taking into account your own preferences, environmental considerations, and lifestyle. Don't forget to use the return policy if necessary to locate the ideal silk hair topper that enhances your confidence and meets your unique hair needs.
You can choose from a variety of high-quality silk hair toppers at UniWigs based on your preferences, your surroundings, and your lifestyle. By considering these elements and, if required, using UniWigs' return policy, you may choose the ideal silk hair topper that not only increases your confidence but also meets your particular hair requirements.
Always keep in mind that purchasing a silk hair topper is an investment in your sense of style and confidence, so take the time to evaluate your requirements and consider your choices. You can accomplish a natural-looking and seamless hair transition with the appropriate decision, giving you the courage to embrace your unique beauty. You may venture out into the world with confidence and a sense of empowerment because of the realistic and natural look that a silk hair topper offers. You have the flexibility to express yourself and show off your unique sense of style. A silk hair topper is more than simply a hair enhancer thanks to its realistic appearance, durability, and the assistance of UniWigs' skilled customer care. It is a transformational item that enables you to confidently embrace your individual beauty and style.